[MULTI] La Vie rêvée de Walter Mitty |FRENCH| [CAM]
La Vie rêvée de Walter Mitty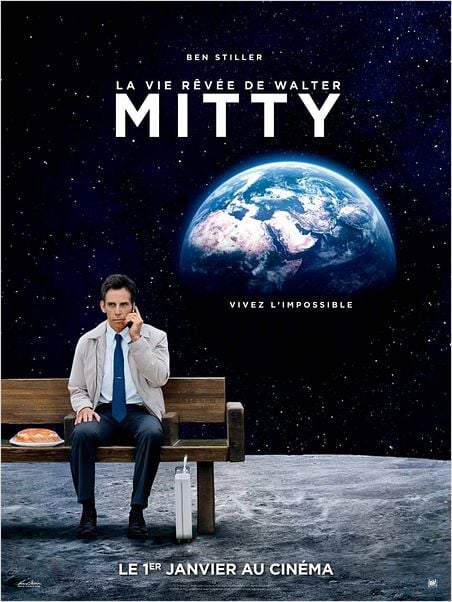 Origine : U.S.A.
Réalisateur : Ben Stiller
Acteurs : Ben Stiller, Kristen Wiig, Shirley MacLaine, Adam Scott, Kathryn Hahn
Genre : Aventure, Comédie dramatique
Durée : 1h 54min
Date de sortie : 01 Janvier 2014
Année de production : 2013
Titre original : The Secret Life of Walter Mitty
Critiques Spectateurs :
3.98
Critiques Presses :
3.14
Plus d'information sur allocine : http://www.allocine.fr/film/fichefilm_gen_cfilm=206710.html
Bande annonce : La Vie rêvée de Walter Mitty Bande-annonce (2) VF, La Vie rêvée de Walter Mitty Bande-annonce (6) VF
Walter Mitty est un homme ordinaire, enfermé dans son quotidien, qui n'ose s'évader qu'à travers des rêves à la fois drôles et extravagants. Mais confronté à une difficulté dans sa vie professionnelle, Walter doit trouver le courage de passer à l'action dans le monde réel. Il embarque alors dans un périple incroyable, pour vivre une aventure bien plus riche que tout ce qu'il aurait pu imaginer jusqu'ici. Et qui devrait changer sa vie à jamais.
Qualité : CAM
Format : XivD
Langue : Français
Hébergeur : multiup
Découpage : WinRAR
Tailles des fichiers : 1 x 817 Mo
Nom de la release : The.Secret.Life.of.Walter.Mitty.2013.FRENCH.CAM.MD.XviD-THX.avi
Taille totale : 817 Mo
Étiquettes : 2013, Aventure, Ben Stiller, CAM, dramatique, FRENCH, La Vie, Secret, THX, VF